A Few of my Favorite Things

🍳🥓🌮📚🏘📈💻🏙🏔🇺🇸
Projects
Machine Learning
Data Science
Geospatial Analytics
Real Estate Development & Planning
Architecture & Design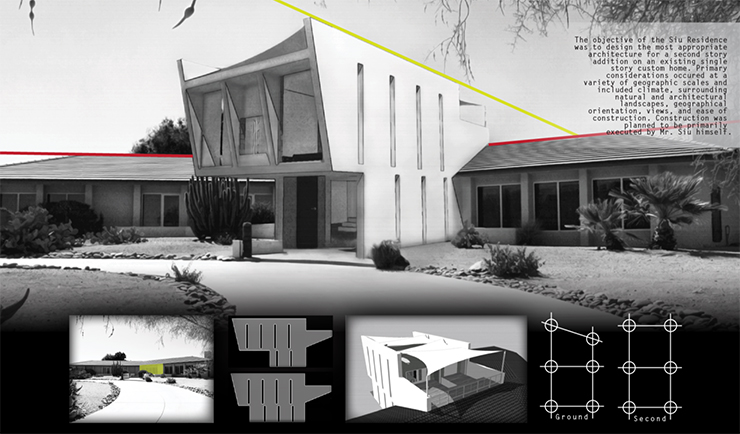 Private Residence Augmentation
Paradise Valley, Arizona

Architecture Proposal
n Creative Studios, 2011

Data Visualization
About Me
Nick Kunz is a Data Scientist at Microsoft in Redmond, WA. His interests lie at the intersection of analytics, statistics, and machine learning methods in urbanism, defense, business, economics, and engineering.
Kunz was previously a Data Scientist at Pacific Prospecting Group in Seattle, WA, a technology start-up focused on cryptocurrency mining & management. Prior, he worked as a Development Analyst at Brawner & Company in Snoqualmie, WA, a boutique real estate development consulting firm specializing in development finance. Kunz also served as a full-time AmeriCorps volunteer and Design Fellow at bcWORKSHOP in Dallas, TX.
He earned a Master of Science from Columbia University, where he studied Urban Analytics. His master's thesis was titled "Unsupervised Learning for Submarket Modeling: A Proxy for Neighborhood Change". He earned a Bachelor of Science (Hons), summa cum laude, from Arizona State University, where he studied Housing & Urban Development, earning several merit based scholarships for outstanding academic performance. His education also includes work in Urban Planning from Harvard University.
Kunz served in the US Army as a US Army Ranger. He was assigned to 2nd Ranger Battalion, 75th Ranger Regiment at Joint Base-Lewis McChord, WA. His training includes the US Army Ranger Assessment and Selection Program, US Army Special Forces Assessment and Selection, US Army Special Forces Preparation and Conditioning, US Army Airborne School, and US Army Infantry School.
He is an inactive musician with previous participation in various roles on tours across North America. He previously worked with artists such as: The Word Alive, Of Mice & Men, For Today, A Skylit Drive, and The Rendering. He currently splits his his time between Anchorage, AK and Seattle, WA. He is happily married to his wonderful wife, Mei. They're new parents, raising their mischievous little cats named Moonface and Waffle. The only thing that he loves more is breakfast food.